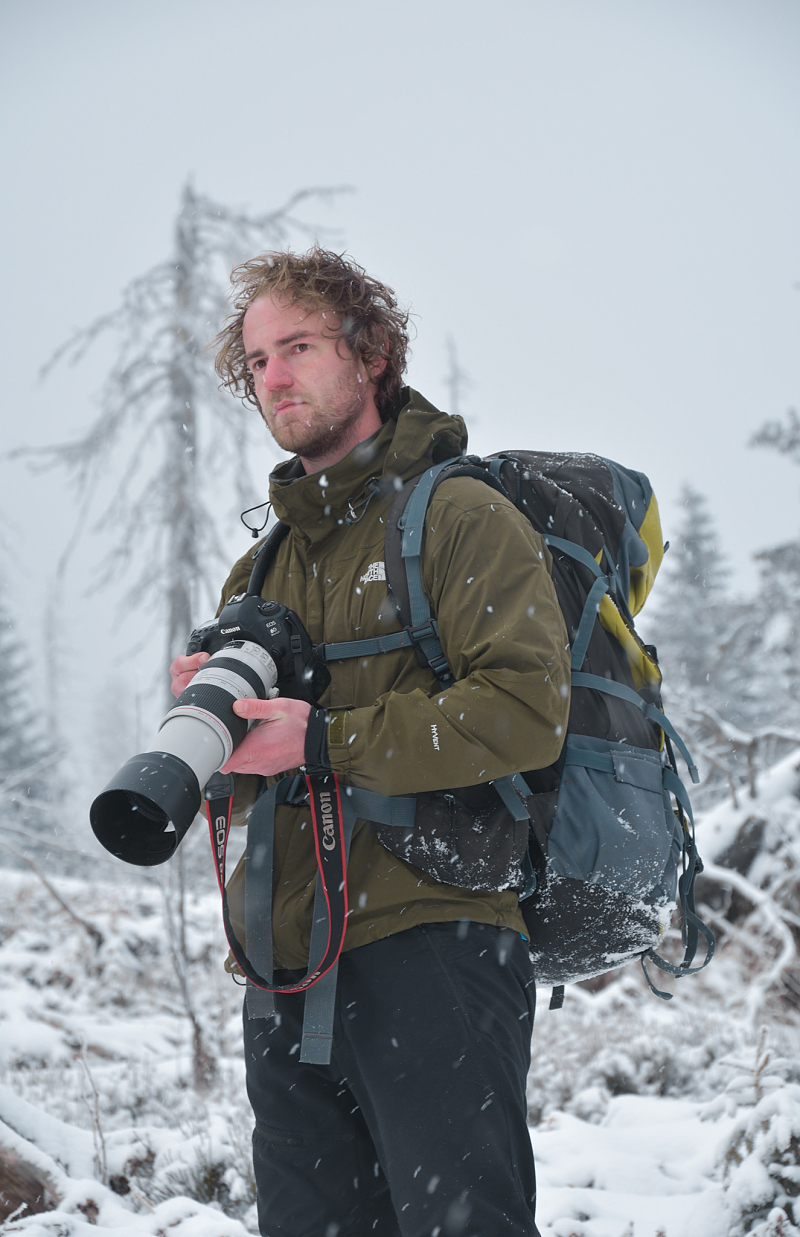 Watching nature and wildlife in its natural habitat has been fascinating to me since my early childhood. During the long days that I spent in the mountains I experienced many interesting encounters with wild animals. I felt great motivation to capture these moments and share them through photographs.
It all started in 2007, when I got my first camera (a digital compact camera by SONY). Since 2012, I have been using digital single-lens reflex cameras by Canon. An important landmark in my work came in 2016, when I started to take photographs of wild animals continuously instead of just meeting them at random. My ever deeper understanding of animal ethology and their food and habitat preferences, enabled me to get very detailed testimony of their behaviour under natural conditions.
The quantity (and also quality) of my photographs has been growing as I kept improving my camouflage skills, spending hundreds of hours in the nature. I fell in love with the mountain ranges of Malá and Veľká Fatra, for their natural value, their atractive environment and their photogenic inhabitants.
In 2018, I was enrolled as PhD student at the Departement of Forest Ecology at the Czech University of Life Sciences in Prague. In my research, I examine the biodiversity of primeval forests in Western Carpathians. I am also member of the Slovak Association of Wildlife Photographers.
Since the year 2020, I have been using exclusively Canon EOS 6d mark II in conjunction with Canon 100-400mm f4.5-5.6 L IS II USM lens. For wide-angle and landscape photography I use Canon 17-40mm f4 L USM lens.